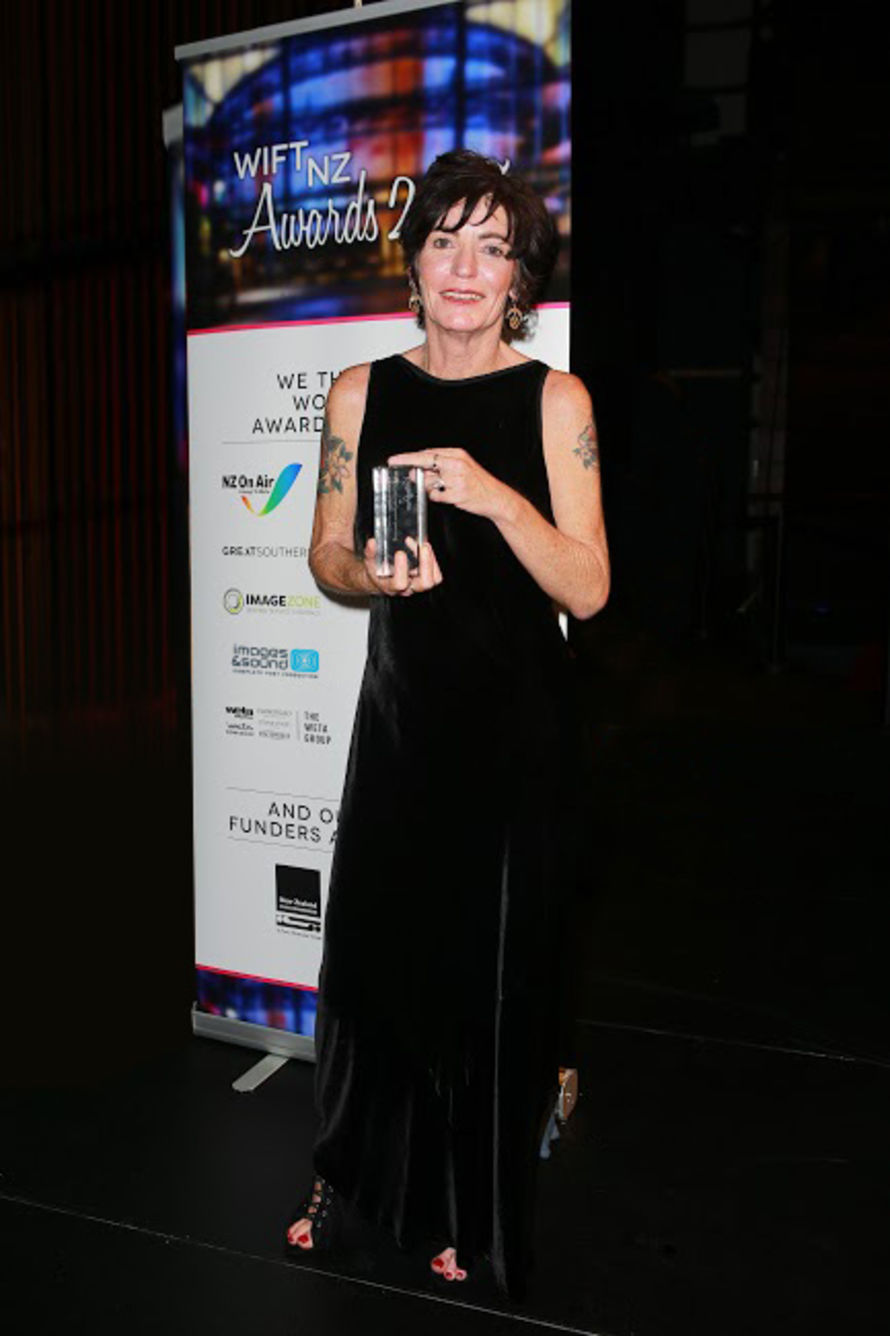 WIFT Awards 2018 – our take on an exceptional night
"It's a maaaaaaaan's world, but it ain't nothing without a woman or a girl" wailed the incredible Tami Neilson at the WIFT AWARDS 2018 on Thursday 1 March.
Her powerful performance set the tone for what was a truly brilliant night, with a strong sense of collaboration, community and celebration amongst many of the industry's most outstanding and accomplished women.
Images & Sound is proud to be a longstanding supporter of WIFT, and a founding sponsor of the WIFT Awards since 2004.
This year, we have been exceptionally proud to present the Images & Sound Award for Success in Television and Digital.
The field was strong, including Donna Malane and Paula Boock for writing and producing multi international award-winner Jean; Julia Parnell for Loading Docs, feature and TV documentaries, and series including Arranged and Both Worlds; Kate McDermott for her role as key writer on Westside and 800 Words; and (drum roll please)
......our winner Maxine Fleming, who has brought her wealth of experience as a writer and story-editor to the Producer's helm at Shortland Street, bringing both new energy and increased ratings.
Warm congratulations to Maxine, to Paula, Donna, Julia and Kate, and to all the finalists at the WIFT Awards.
We look forward to continuing to support WIFT and the exceptional women in our New Zealand film and television industry.
Photo caption: Maxine Fleming
Photo credit: Norrie Montgomery