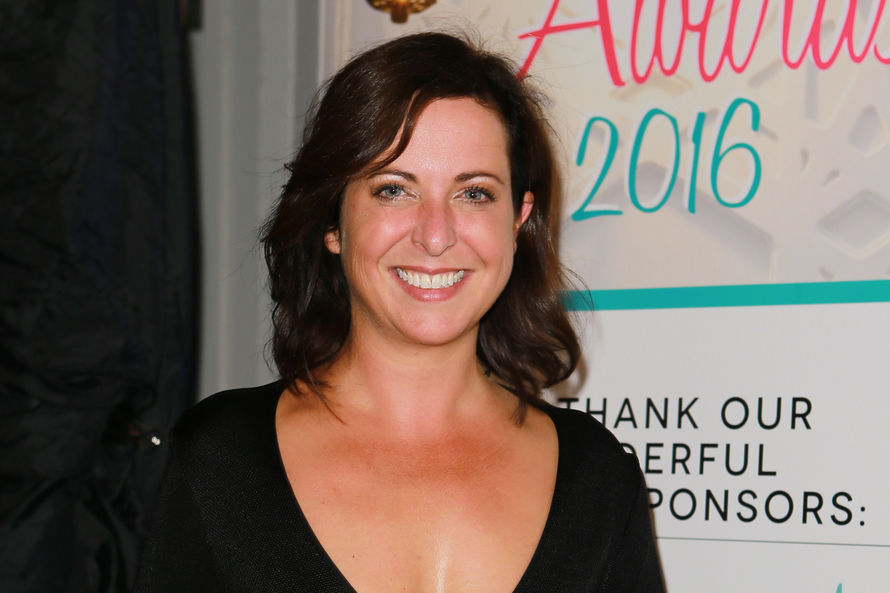 Philly de Lacey Wins "Images & Sound Award for Success in Television" at WIFT Awards 2016
New Zealand women's success in film and television was once again celebrated at the WIFT Awards, held in February 2016 at the Grand Tearoom of the Heritage Hotel. We are proud to continue our support the awards, and the incredible achievements made by women in our industry.
Philly de Lacey took out the Images & Sound Award for Success in Television, with her extraordinary body of drama production in her role as CEO and Executive Producer for Screentime New Zealand. We warmly congratulate Philly for this well-deserved peer recognition!
The full list of winners is as follows:
South Pacific Pictures Award for Achievement in Film
Presented by Chief Executive Officer Kelly Martin
Leanne Pooley, for Beyond the Edge
Queenstown Camera Company Entrepreneurship Award
Presented by Managing Director Brett Mills
Bettina Hollings, for founding Imagination Television, one of New Zealand's top independent production companies, consistently producing popular, rating television for networks in New Zealand, Australia, the United Kingdom and Asia.
Images & Sound Award for Success in Television
Presented by Producer Samantha Jukes
Philly de Lacey, CEO & Executive Producer, for Screentime New Zealand's drama production broadcast between 1 July 2013 and 30 June 2015 including How to Murder Your Wife, Venus and Mars and Monster at Mangatiti.
Professional Lighting Services Award for Unsung Heroine of the NZ Screen Industry
Presented by General Manager Ruthe Kenderdine
Leonne Kassler, Manager of Film Equipment rental company, for going the extra mile every day at The Film Equipment Company and Portsmouth Rentals and providing a role model for women working in a male dominated area of the industry.
Fulcrum Media Finance Woman to Watch Award
Presented by Sarah Cull, representing Managing Director Sharon Menzies
Desray Armstrong, Producer, for strategic transitioning from short films to features with a solid bedrock of experience and a high level of professionalism.
Te Puni Kōkiri Te Reo Māori Champion Award
Presented by Executive Director of Ngā Aho Whakaari, Hineani Melbourne on behalf of Te Puni Kōkiri
Hinewehi Mohi, for her significant contribution to the increased use and knowledge of te reo Māori me ngā Tikanga, for her promotion of te reo Māori in all her work – as a singer, a producer and presenter and as an advocate for the disabled.
Great Southern Film & Television Award for Outstanding Contribution to the New Zealand Screen Industry
Presented by Chief Executive Officer Phil Smith
Jane Wrightson, Chief Executive of New Zealand on Air, for advocacy, common sense, integrity and leadership that resounds across the industry.

The WIFT NZ Awards were established in 2004 to recognize, celebrate and encourage the achievements of women in film, television and digital media. The event was MC'd by Kate Rodgers, with music by DJ Rebecca Turner and a surprise guest appearance from "Dynamotion" – New Zealand's premiere comedy dance troupe.