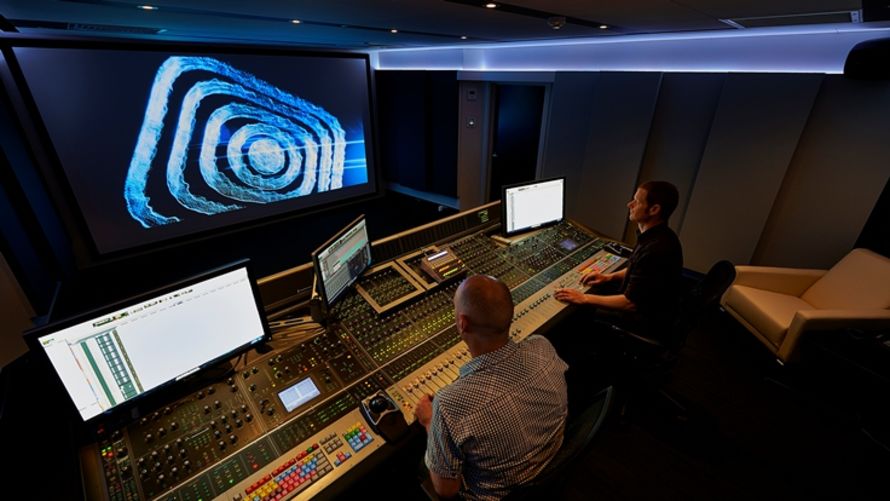 Images & Sound's new sound mixing theatre
Images & Sound launched its new boutique sound mixing theatre to a group of the country's most influential film industry icons. Designed by Tim Farrant to Theatrical specifications, the purpose built sound mixing theatre features a 32 fader dual control mixing desk combined with three Protools systems, a top of the line surround sound Genelec digital speaker system and a high definition projector with 4 meter screen, perfect for cinematic projects destined for theatrical or broadcast release.
"Images & Sound prides itself on being a full service post facility for the film, television and advertising industries." says Managing Partner of Images & Sound, Steve Finnigan. "The Sound Theatre has been a long time in development and is finished to the highest possible technical standards with no stone left unturned in terms of acoustics and client comfort. It will allow film makers complete creative control of the sound mixing process and to experience their project in a high class theatrical mixing environment"
"Magic happens when great images and great sound are combined." Images & Sound's Post Producer Lucy Rei says. "The first time I experienced the full force of this powerful sound theatre, I was totally blown away. The sound quality is amazing and gives you a truly accurate representation of what your project will feel like when it's played in cinema."
For a personal demo or more information please contact Steve Finnigan or Lucy Rei on (09) 3098026 or email Steve or Lucy .