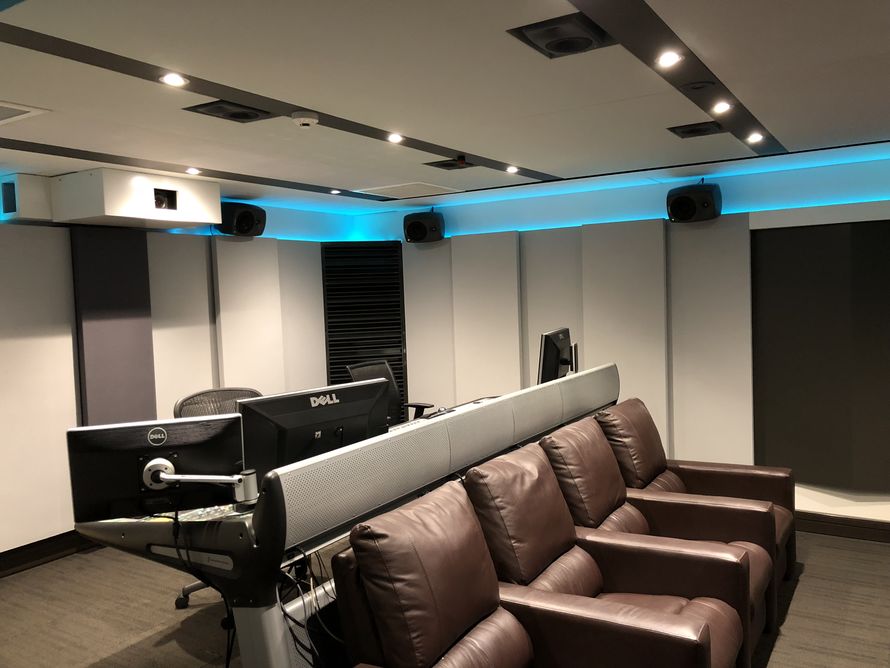 Images & Sound embraces Immersive Audio and VR
Images & Sound has started 2018 as it finished 2017, investing in new technology to maintain it's reputation as a leader in the ever changing world of Content delivery.
Co-owner and Head of Sound Steve Finnigan says their latest investments are timed to fit in with some downtime between projects to allow room for installation, testing and advanced learning.
"Virtual and Augmented Reality are growing exponentially and our new range of Ambisonic audio tools give us the ability to expand our offering to a sector of the industry we have really only watched from afar up until now. Exploring what is possible in the sound field is a great way to improve our knowledge of VR and AR so we can look at what we can offer in the future on the vision side"
At the same time Finnigan and his team have completed installation of their first Dolby Atmos mixing suite, modifying their existing Soundmixing Theatre to offer further tools and expertise to their local and international clients.
Says Finnigan, "Our initial investment in top end Digital Speaker technology has proven to be a great move, being able to tune our rooms to specifically handle the different techniques and requirements presented by a Theatrical or Television mix. Adding and tuning additional digital speakers is a relatively easy task, along with the software and hardware required to handle the multi speaker Atmos mixing format"
Finnigan says by the end of 2018 they would have mixed 8 Feature films, 6 Telefeatures and over 70 episodes of Television Drama in the prior 24 months, delivering to both local broadcasters and multiple distributors and studios globally, including Universal, Netflix and Discovery.
"We feel focusing on Dolby Atmos mixing for Television is the most obvious way forward particularly for High Dynamic Range projects, but we also wanted to give ourselves the ability to deliver theatrical 7.1 and Premix in the Atmos format for a larger budget Feature Film, and should we ever see this become a common deliverable requirement we will improve our offering further"
These latest technology improvements add to the company's 2017 investments in 4K and HDR monitoring, Laser Projection, High speed large scale storage and improved file based workflow management and orchestration software.