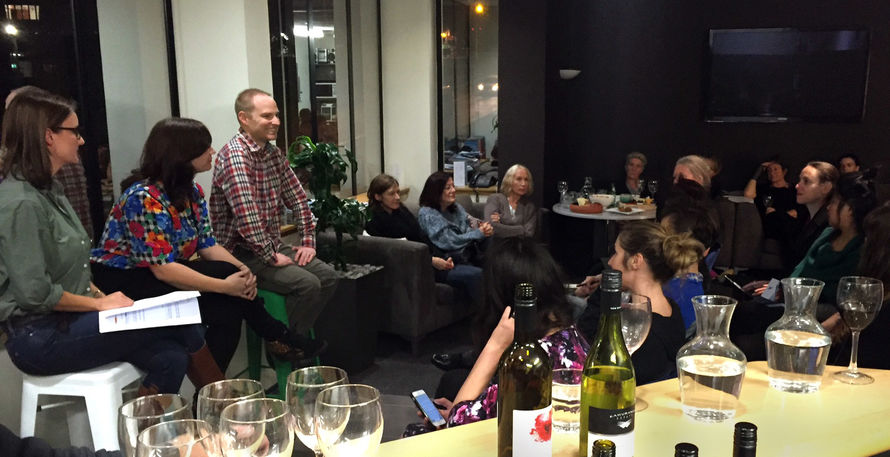 Images & Sound and WIFT present Grading Workshop
It was a full-house and then some on Wednesday June 29 2016, when Images & Sound ran WIFT workshop "Conversations with a Colourist" for directors, producers and DOPs.
Images & Sound producer Samantha Jukes lead a conversation with two of the team: acclaimed colourist Alana Cotton (The Ground We Won, Deathgasm,The Last Saint, Dirty Laundry), and internationally renowned colourist and Baselight trainer Paul Lear (White Lies, Sione's 2, 25 April, Hillary, Poe E).
The panel canvassed colour-grading and how to make the most of it, including key conversations and relationships, creative considerations, process, technique and trouble-shooting, then moved into the suites for a hands-on look at how to put the theory into practice.
Participants submitted projects as ahead of time to explore in suite, and also got a sneak peek at world-class projects that are yet to be released (with producer permission, of course).
WIFT and Images & Sound have collaborated on a number of highly-anticipated events over the years, with the aim of strengthening the platform for women working with high-end post production techniques in film and television.
Photo: Producer Samantha Jukes with colourists Alana Cotton and Paul Lear talk with top directors, directors of photography and producers.